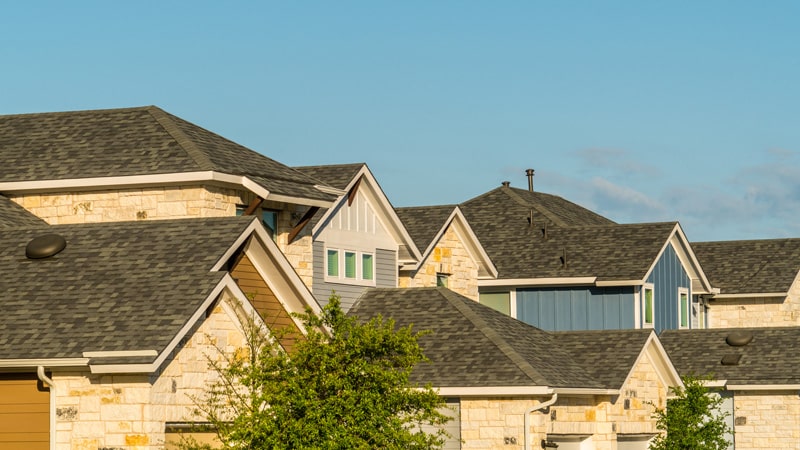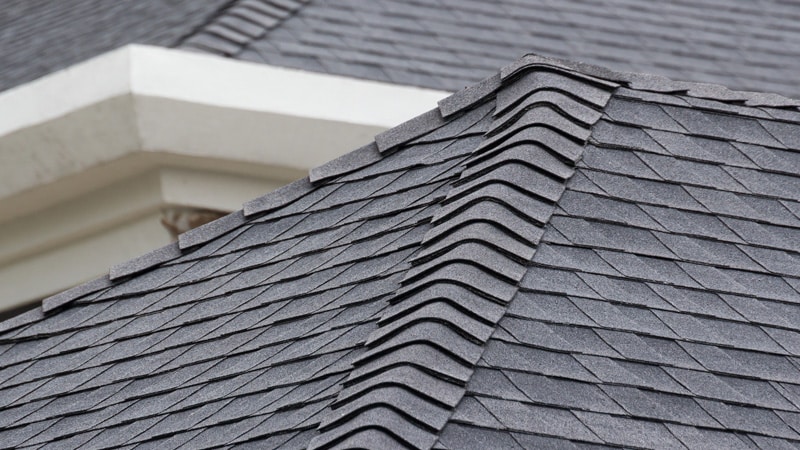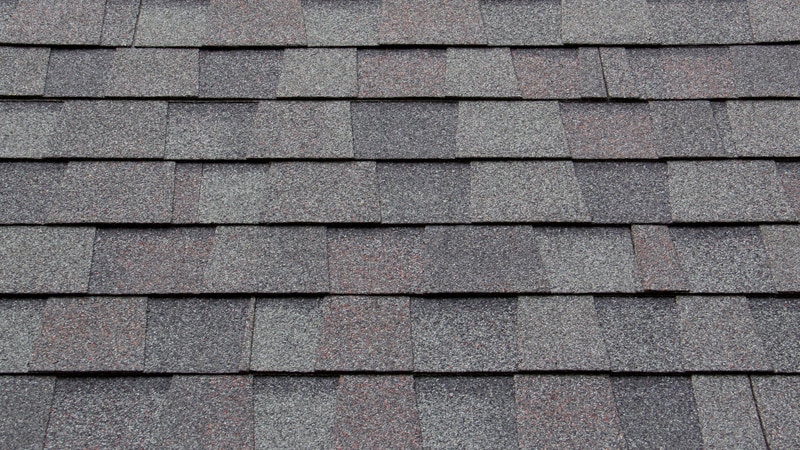 In the harsh Texas weather, the lifespan of your roof can be as short as 10 to 12 years. An inspection from SoTex Roofing & Exteriors can let you know how much life is left in your roof. If it's time for a replacement, SoTex Roofing & Exteriors offers a variety of both asphalt and metal roofing options to protect and beautify your home.
Another SoTex Roofing & Exteriors advantage: We are insurance experts! We understand how insurance claim adjusters decide whether to approve a new roof or not. Contact SoTex Roofing & Exteriors before calling your insurance company and if you need a new roof, we'll help make sure you get the best chance of having your new roof covered.
Whether you are building a new home and need a roof specialist or replacing your current roof, we are here for you.
We Offer:
Hassle free scheduling and "Call on the Way" reminders.
Written estimates/contract with a workmanship warranty.
Open communication thru the entire process including setting up delivery and installation dates.
Meticulous clean up on every job.
Once the job starts, count on SoTex Roofing & Exteriors to complete your roof replacement the right way.
SoTex Roofing & Exteriors starts your replacement by removing old roofing and underlayment and inspecting the decking to make sure it's in good shape, with no rotten or weak spots.
The next step is applying underlayment. Some roofing companies use felt underlayment, but SoTex Roofing & Exteriors uses only synthetic underlayment for maximum durability for your roof. This is included in every SoTex Roofing & Exteriors job for superior performance.
What type of roofing is best for your home? We'll work with you to identify the type, color and style of roofing that works best for your home and your budget. Here's a look at your options:
Asphalt Shingles
Asphalt shingles are a great choice for just about any home. It's durable, easy to install, affordable and come in a variety of colors and styles to compliment any exterior. Asphalt shingles are engineered to offer a variety of benefits, including enhanced resistance to hail damage, natural fire resistance and ability to deflect the sun's heat and improve your home's energy efficiency.
There are three main types of asphalt shingles:
Strip or 3-Tab Shingles. These are the most economical shingles, made from asphalt and fiberglass, with a flat appearance and slate look.
Dimensional shingles. These are the most commonly used asphalt shingles today. They're thicker, laminated layers of asphalt fused together for better durability and wind resistance, with a multi-dimensional appearance and improved warranty protection.
Impact Resistant or Premium shingles. These are the heavyweights of asphalt shingles, offering premium protection from the weather in a variety of attractive looks.
Metal Roofing Systems
A metal roofing system is an investment in the beauty and performance of your home. Metal roofing is beautiful, with a variety of appealing looks and styles, such as wood shake, quarried slate traditional clay tile or the most popular: Standing Seam. It's also incredibly durable, stronger than shingles and capable of withstanding wind, hail and fire.
Metal roofing is more expensive than asphalt shingle roofs, but the benefits may offset the extra costs. Most metal roofing systems can last decades – 30, 40, 50 years or more – with minimal maintenance and little to no cracking or corroding. A metal roof may lower your homeowner insurance premium. They also offer a reflectivity that cuts down on heating and cooling costs. Metal roofing also increases the value of your home and improves its curb appeal.
If you're looking to enhance your forever home, a metal roof by SoTex Roofing & Exteriors is the last roof you'll ever have to install.
Comprehensive Service
Whatever your roofing choice, SoTex Roofing & Exteriors will work with your municipality to secure any necessary construction permits (be sure that your HOA approves your selections).
In addition to your new roof, we'll also advise you of other options to protect the life of your roof and improve your home's energy efficiency, such as ridge vents, solar attic fans, insulation and more.
Whether you choose asphalt shingles or a metal roofing system, you'll get peace of mind knowing that SoTex Roofing & Exteriors is installing your new roof to meet all warranty requirements and ensure the maximum lifespan for your roof. Call us today to explore your options and make sure your home is protected!