Residential
Your roof protects your biggest asset: your home. Trust the experts at SoTex Roofing & Exteriors to make sure your roof is in top condition – and if not, to repair or replace it. From asphalt shingles to standing seam metal roofing systems, SoTex Roofing & Exteriors has you covered. We're competitive, conscientious and always put our customers first.
Commercial
SoTex Roofing & Exteriors understands the demands that business owners and general contractors face. It's important to partner with subcontractors you can trust. SoTex Roofing & Exteriors bring the highest level of professionalism and skill to your projects, including multifamily homes, offices, industrial buildings and retail centers.
Hail & Wind Damage Specialists
Another SoTex Roofing & Exteriors advantage: We are insurance claim experts! We understand how insurance claim adjusters decide whether to approve a new roof or not. Contact SoTex Roofing & Exteriors before calling your insurance company and if you need a new roof, we'll help make sure you get the best chance of having your new roof covered.
SOTEX ROOFING & EXTERIORS
SAN ANTONIO ROOFING AND REMODELING EXPERTS
Taking care of your home with honesty, integrity and professionalism.
SoTex Roofing & Exteriors was founded on one principle: providing every client the experience we would want ourselves. That means prompt service, an honest opinion, excellent communication and meticulous craftsmanship.
With every project, we're building our reputation for honesty, integrity and putting our customers above everything else.
"Thank you so much for your dedication to your job and going above and beyond."
Call us today for your FREE ROOFING ESTIMATE: (210) 858-8880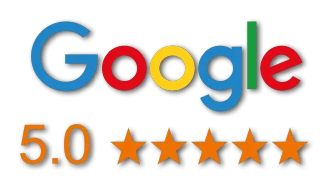 would call them back in a heartbeat for any future roof issues and highly recommend them to everyone. The job was challenging after 20 years of neglect and poor construction from a previous owner and took 2 full days to complete. I appreciated the constant oversight from the company owner and the fact that the job was not subcontracted out. Excellent communication throughout the process. Giovanni takes great pride in his work and reputation.
Stacey P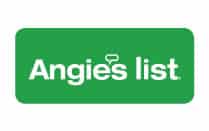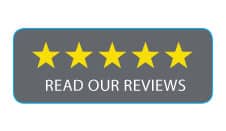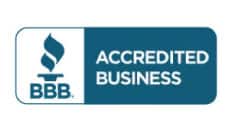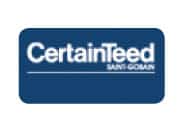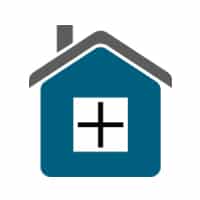 Did you know the lifespan of a Texas roof can be as short as 10-12 years? We replace and install asphalt shingle and metal roofing systems, while meeting every manufacturer requirement to ensure a long-lasting roof. Call SoTex Roofing & Exteriors for a free inspection today!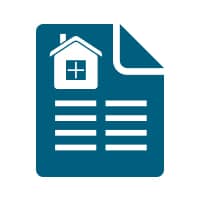 Wondering how your roof is holding up? SoTex Roofing & Exteriors offers free inspections! We'll let you know what condition your roof is in and suggest the best ways to keep your home protected. SoTex Roofing & Exteriors also offers preventive maintenance services to identify issues and extend the life of your roof.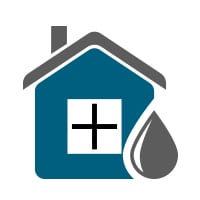 When your roof leaks, you need an expert there right away. At SoTex Roofing & Exteriors, we understand the urgency of the situation and we'll respond promptly to fix the problem. Call us first!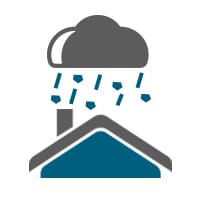 Texas weather can cause serious damage to homes – especially their roofs! If you suspect hail or wind damage, call SoTex Roofing & Exteriors first (even before you contact your insurer). We'll do a free inspection and give you a professional assessment so you can make the right decision for your home.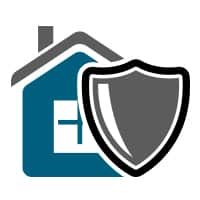 We are insurance claim specialists. We understand how to work with your insurance company because we've studied how insurance adjusters are trained and what they look for. Even if your insurance claim has been denied let the insurance experts at SoTex Roofing & Exteriors take a look.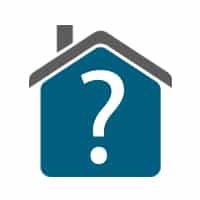 You have questions? We have the answers. We pride ourselves on educating clients about roofing, siding and other remodeling projects. If you're ready to learn more, we're here to help! Check out our FAQs or contact us with your questions. Call SoTex Roofing & Exteriors today at 210-858-8880.
I cannot say enough about the professionalism of this company and specifically Mitchell. We asked for an inspection as we prepared our home to place on the market. He came out on the scheduled day and time. After inspection and explaining what was needed, we were able to set an appointment for later that day to complete the work. We were very pleased with the cost and the quick service. About a month later after some high winds and heavy rains, we called Mitchell back out to replace a missing tab. Once again, quick response and service. Upon listing our home and having an inspection by the buyers, notice was given of a few areas of concern. Mitchell returned once again to make the recommended corrections and went above and beyond to guarantee that the new home owners would be arriving with no roof issues. Thank you so much for your dedication to your job and going above and beyond. Thank you all for your quick response and doing everything possible to have happy customers. If you are looking for a roofing company, this one will not disappoint.
Leslie Sexton
They were wonderful. Called before arrival. Arrived on time. Professional and friendly. Quoted a price that was $700 less than another company – that wanted to make unnecessary "repairs." Fixed our roof problems right then and provided before and after pics. Thanks for great service!!
Holly Jones
As always they have saved the day. This is the second time working with SoTex as they replaced my roof earlier in the year due to storm/hail damage and now replacing weather damage support beans to our patio.
Shane Armstrong

SoTex did a fantastic job on the roof for our rental property! We couldn't be more pleased! Professionalism and quality is fantastic. I'd give 10 stars if I could!!!
Charlotte Sims

Extremely professional, honest, and knowledgeable. Giovanni and his crew came out to check a leak on a 3 year old roof after repeated emails to the builder went unanswered, and not only did Giovanni come out to assess the situation, he actually got up on the roof and fixed the builder's mistake. Highly recommended.
Derek Schriver

Made an appointment to have somebody give me a second opinion on my roof and check for hail damage. I had already had one company look at it and said I had hail damage and needed to make a claim. I made a claim and the adjuster said just the opposite. The person I spoke with on the phone was very courteous and professional and set me up with somebody. Giovanni Caballes called just before my scheduled time and gave a courtesy call and was here on time. Very professional and honest and said unfortunately the adjuster was right. Giovanni walked me through the insurance paper work and gave me great advice. He even said to call him with any future questions anytime. He left me feeling very comfortable about our roof's integrity. Thank you for your honesty and professionalism. I'll be calling SoTex Exteriors first for any future problems with our roof next time.
Chris Gutierrez
I highly recommend. They handle themselves as professionals should. After getting several estimates and listening to a few presentations, I felt the most comfortable with So Tex. Once they finished the job, they came back to my home promptly to address a couple of questions I had. In the end, I can't imagine any one of my neighbors having a better roofing experience than I did. I will be asking them back to perform some additional exterior improvements.
Cal Hero
We had a terrific experience with this company. We were not expecting to replace the roof for another year or so. Following a surprise hail storm, I contacted SoTex and was greeted with a "I'll have someone at your house to inspect for hail damage in 45 minutes. This way you don't file a claim unless it is needed." Giovanni came out and was on time and professional. He took pictures and then informed me that I had a large amount of hail damage. He returned when my insurance guy came out to inspect. The roof was totaled by the insurance adjustor. He then replaced my roof 4 days later. The roof was demo'd and replaced in one day (may varies depending on where you live.) He explained what made his company's roof better then everyone else's, spoke about attic fans, colors schemes and treated my roof like it was his. Fantastic job!
Joseph McCormick
Very satisfied. Honest, direct and reliable, plus the roof looks awesome. Thank you Jesus!!
Luz Ramos
Very professional, completely satisfied with the service. Very reasonable. Highly recommended.
Edwin Sanchez
Being a property adjuster for over 30 years I've seen many repairs done to homes, roofs replaced, floors laid, walls painted. When the San Antonio storms hit our area you were lucky if a roofer answered the phone. SoTex not only answered the phone, they helped me with filling a supplemental claim with my insurance company and got my decking that I needed, replaced all of my rotted wood, and put on a "perfect roof". The pride they take in their work is exceptional. Their work couldn't have been more meticulous. I want to shout it from my new roof that SoTex is an exceptional company!!!!! I couldn't be happier… Thank you G and crew for your hard work and kindness throughout this process.
Elizabeth Quye
Very professional, knowledgeable, and reasonably priced!
Ted Gage