Hail Damage
Have you experienced hail damage near San Antonio or the surrounding areas? Need your roof inspected for hail damage? If you are concerned your roof may have sustained hail damage during the storms, SoTex Roofing & Exteriors can help. SoTex Roofing & Exteriors is a local, licensed, and insured roofing company servicing San Antonio and the surrounding area. We provide free hail damage inspections and insurance claim assistance.
Things to know when your home has possible hail damage:
With the recent storms, you will notice many roofing companies knocking on your door, leaving flyers, stopping you outside your home, and driving around your neighborhood. Please be aware that some of the companies are from out of town and taking advantage of the current situation. They prey on homeowners who are unaware and anxious to get their home fixed. Don't make a hasty decision. Take your time and research the company you are trusting with your home.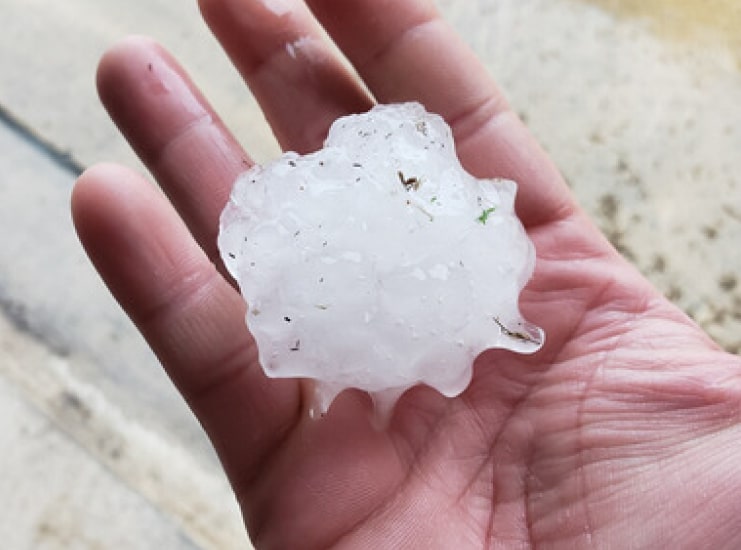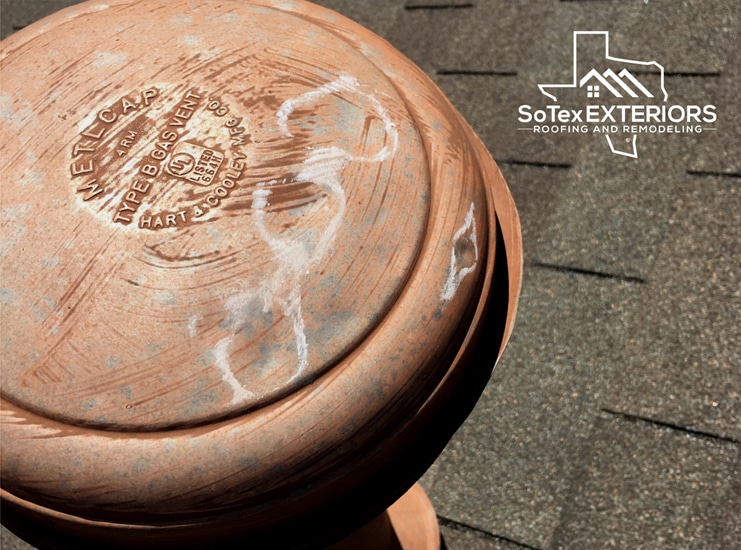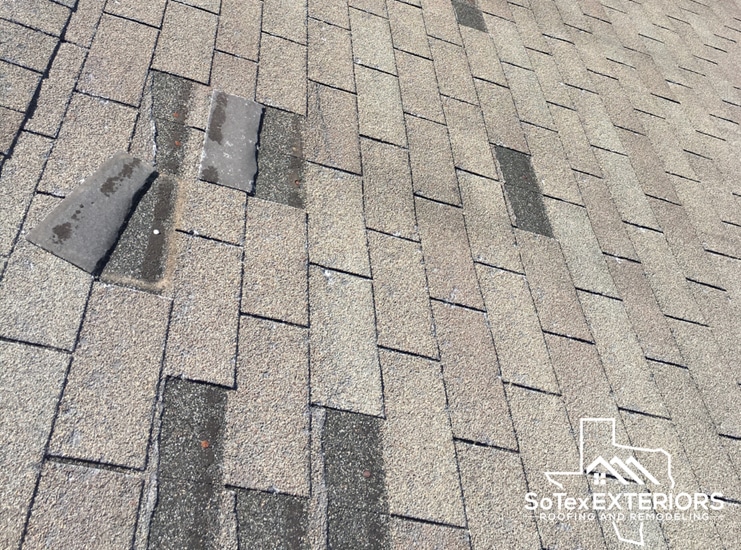 Here are some other tips if a hail storm has effected you:
1. Beware of Storm Chasers: They are the companies who are "here today but gone tomorrow". Most of these companies are not from the local community. They come from other cities and states and set up a temporary establishment to profit off of the local community during a hail storm. However, once they are done, they leave.

Problem:
They provide subpar workmanship with little concern with quality. 

They will not come back to provide warranty services if you should have an issue.

Furthermore, some out of town "storm chaser" roofing companies will leave without paying the local roofing supply companies, which leaves you liable for the material payment.
Solution:
Make sure your roofing contractor is locally licensed and insured.  

Call and verify the information provided is accurate and up to date. 

Ask questions, and get to know your roofing representative. You should know the person you are trusting with your home and business. 

CALL SOTEX ROOFING & EXTERIORS & 
2. Do NOT pay any money upfront: Pay only when the job is complete.
3. Get it in Writing: Unfortunately, we live in a time when verbal agreements and promises have been misused. Make sure the roofing contractor provides you a written agreement with all the details and costs.
4. Insurance Fraud: Effective May 2019, it is against the law for a roofing contractor to waive a homeowner's insurance deductible. Per HB2102: Texas law requires a person insured under a property insurance policy to pay any deductible applicable to a claim made under the policy. It is a violation of Texas law for a seller of goods or services who reasonably expects to be paid wholly or partly from the proceeds of a property insurance claim to knowingly allow the insured person to fail to pay, or assist the insured person's failure to pay, the applicable insurance deductibles.
GET STARTED ON THE RIGHT PATH AND CALL SOTEX ROOFING & EXTERIORS .
We are San Antonio's Hail and Wind Damage Experts